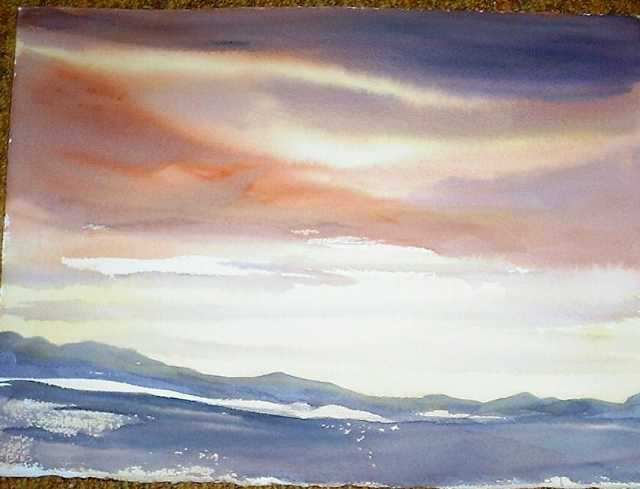 All this was on October 1st, 2001 in Mrs. Gillick's watercolor painting class CMC(copper mountain college).
I was so entranced at watching the demo that I forgot to keep snapping pictures..
Wish I had taken step by step of the one on the left here, it was awesome watching the firey sky come to life...It is pale in comparison to how it looke in real life....
Thanks Mrs. Gillick! I am learning so much from you. And it was a wonderful workshop day!
(You are right Susie...she does sling a mean brush!) heheh
p.s. sorry some are blurry as I was moving around the table and shooting at the same time. I will try and hold still next time.